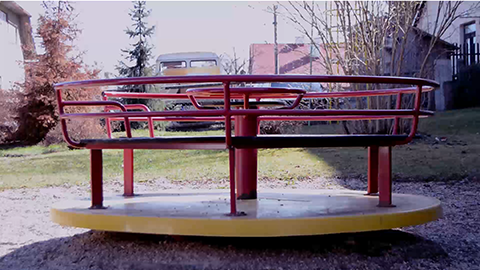 Audiovisual composition about feelings from the depicted place, time, environment.
Feelings that gripped me when I came to the playground in the kindergarten in Lubná near Polička (CZ).
Metaphor?
Symbol?
Atmosphere.

Everything doesn't just revolve around you.
Childhood, where it went, what was left of it, what was, what is. Lethargy, apathy, energy ...