When we are with friends in the forest we love to paint by the fire. We are using oil colours and than when the morning comes we carry still wet paintings to home. Sometimes the journey lasts longer than we expected...
Bruce Willis in his new movie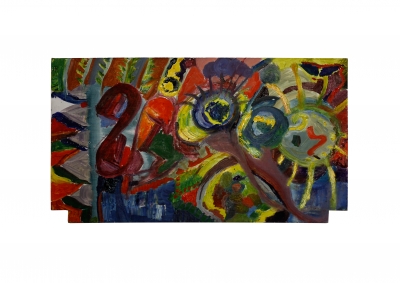 Painted with M. Wágnerová. In the darkness with our backs turned on fire. We were cold, we couldn't see the coulours, we had no theme...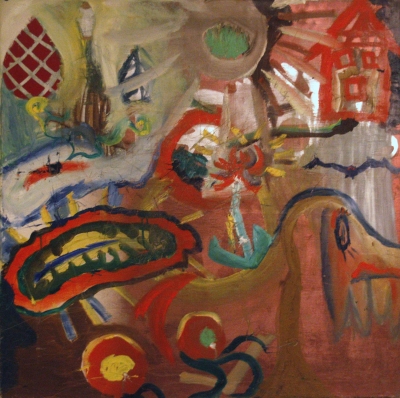 Painted during winter solstice in Pekárna cave. By a mistake me and my friends went into a party of people from HUDY sport shop. They were not keen for painting. We stayed in forest through whole night and the painting went with us around 10km from Pekárna cave to Brno Líšeň.